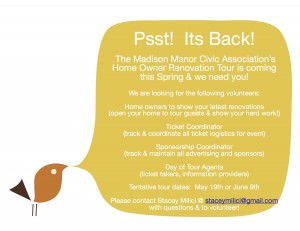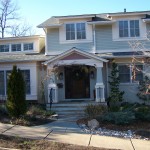 We excitedly announce that we are bringing back the successful neighborhood event this spring of 2013! We are currently looking for interested home owners who would like to showcase their special renovations projects on the tour as well as committee volunteers!
Interested homeowners, please contact Stacey Milici at staceymilici@gmail.com by Friday January 25th. We plan to meet with interested homeowners the last week of January to discuss possible dates for the spring tour.
We will be listing the homes, committee members, volunteers and sponsors on our website this year!
Looking forward to another successful tour this spring!